J&C introduces Wear Max™ - The ultimate coating
J&C has developed and is the sole applicator of Wear Max™. This is the best abrasion resistant, nonstick, dry lubrication and chemical resistant coating available anywhere. This UHMC (Ultra-high molecular weight coating) will outlast any other coating on the market today. Wear Max™ will even wear longer that UHMW polyethylene and is FDA compliant for direct food contact. Wear Max™ is also as resistant to chemicals as any other coating. Contact us today to find out how you can use Wear Max™ for your application.

J&C has added two revolutionary lines of coatings: the Super Series and the Thermal Spray Series.
The latest edition to the Thermal Spray Series is the Thermal Spray Silicone Coating. This coating is unmatched for release of adhesives.

Tried fluoropolymer coatings (nonstick coatings) in the past and found them to wear too quickly? Want better durability than impregnated nonstick coatings and superior release? Then you need to try our new products!

Super Series: J&C's Super Series is a new line of internally reinforced coatings that outlasts any other internally reinforced coatings by a factor of 10! The Super Series comes in many variations offering various levels of release and durability. Contact J&C today to find out which is right for your application.

12,000 cycles of wear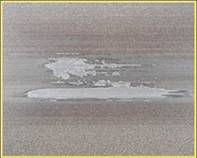 Coating "A" has worn to the bare metal

20,000 cycles of wear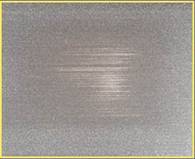 Coating "A" has worn to the bare metal

200,000 cycles of wear


The Super Series has been polished, but not worn
---
Thermal Spray Series: J&C's Thermal Spray Series is the most durable coating system we have ever offered. These coatings consist of a base of an endless variety of carbides, ceramics and metallic coatings that anchor and protect the polymer or fluoropolymer coating from wearing away. Contact us to customize a Thermal Spray coating for your application.

Thermal Spray Silicone coatings: J&C also offers thermal spray and silicone combinations for an unbelievable grip/release combination.These coatings offer the best release for adhesives.